LOL Team Team Vitality
Such an e-sports discipline as LOL is a very popular direction, which is becoming more and more widespread every day. In LOL, player transitions from one team to another have become quite common. Every eSports player may have their own thoughts about which team to build their career in. However, despite all this, the team was able to earn almost $ 249971.
Many professional players want to join VIT. This desire seems logical, since the total number of victories of this VIT team from France is many times higher 117 than the number of defeats - 146.
However, if you look at the LOL industry as a whole, this goal is quite achievable. Until recently, many believed that the e-sports discipline LOL cannot be compared to traditional sports, as they are completely different competitive disciplines. However, this myth has long been dispelled, and the sphere of LOL is actively adopting world-class sports features.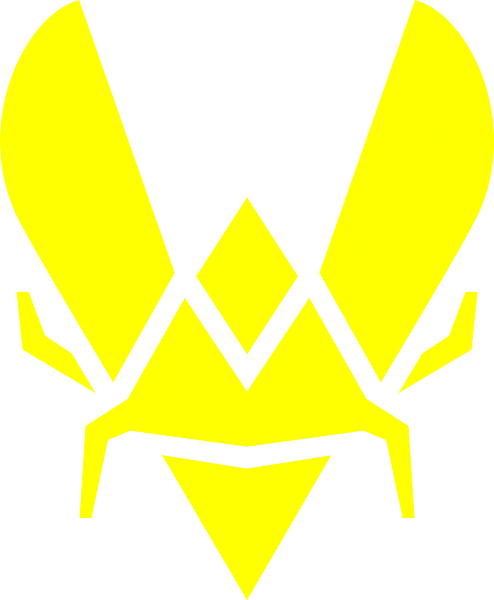 Team Achievements
Date
Tournament
Tournaments / Earnings
Place
Earnings
10.04.2022

LEC 2022 Spring

$ 14 314

5

$ 14 314
29.08.2021

LEC 2021 Summer

$ 8 842

6

$ 8 842
15.09.2019

LEC 2019 Summer

$ 11 022

5

$ 11 022
14.04.2019

LEC 2019 Spring

$ 11 400

5

$ 11 400
03.11.2018

World Championship 2018

$ 145 125

9

$ 145 125
16.09.2018

EU LCS 2018 Summer

$ 34 694

3

$ 34 694
08.04.2018

EU LCS 2018 Spring

$ 24 574

4

$ 24 574
Last games
| Date | Rival | Result |
| --- | --- | --- |
| 06.02.23 | BDS | Draw |
| 05.02.23 | XL | Draw |
| 04.02.23 | KOI | Draw |
| 30.01.23 | G2 | Win |
| 29.01.23 | SK | Lose |
| 28.01.23 | AST | Win |
| 23.01.23 | MAD | Win |
| 22.01.23 | HRTS | Win |
| 21.01.23 | FNC | Win |
| 14.08.22 | XL | Lose |